Ambiton Financial Services was founded in April 1999 and has since expanded to become one of the largest Financial Services Providers in Port Elizabeth. As a result, Ambiton is able to offer its clients the whole spectrum of wealth management services, yet we are still small enough to care. This is why so many businesses and individuals, both locally and nationally, have chosen to partner with us.
Ambiton is FAIS compliant and our staff is skilled in accordance with legislation.
Our business is built on a team based culture. Our staff members are hand-picked for their specialist skills, client-centricity and professionalism.
Our Head Office in Port Elizabeth has 55 key staff members providing our clients with consistently high levels of professional service and personalised care. 
Our business is based on the pillars of care, independence, passion, a relentless focus on service, trust, communication and value for our clients.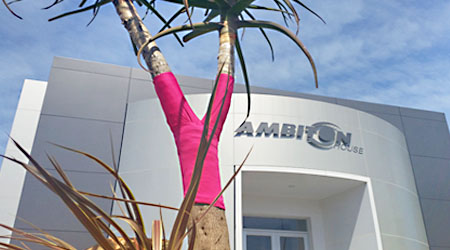 At Ambiton our mission is to 'Make a Difference' - not only to our clients but also to our colleagues, our environment and to our community. Because we think and act differently, these values set us apart. We believe they are the real reason for our success; they keep us true to ourselves at times of growth and guide us reliably when we are challenged.
As a client of Ambiton Financial Services you will be given access to our panel of highly qualified advisers, all of whom are specialists in the individual aspects of the financial services arena.
You will be assigned a personal Relationship Manager, who will give you the personal and confidential attention we know is so important in discussing and planning for your financial future.
Thank you for taking the time to peruse our company website. After digesting this wealth of information, ask yourself:
Can I afford not to partner with AMBITON?