We are not just a team; we are a family….
At Ambiton our mission is to 'Make a Difference' - not only to our clients, but also to our colleagues.
In today's fast-paced world companies often forget about their most valuable asset — their employees. We are proud to say that we challenge this trend, and we understand that our team is the driving force behind our resounding successes. 
Our team-building events enhance our natural synergy, with the added upshot of boosting morale! We take our team outside of the office setting and expose them to new experiences, fostering the right atmosphere for creativity and fresh ideas; which are great qualities to bring back to the office.
As a result, we have a team that works.
These are just a few of our team-building events: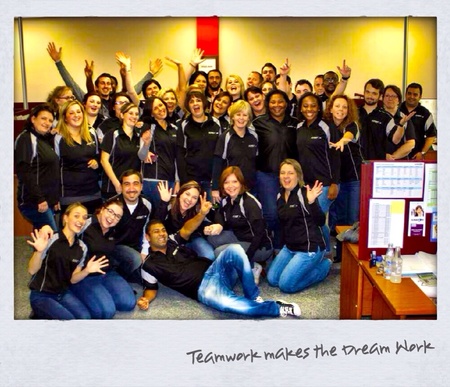 Individual commitment to a group effort--that is what makes a team work, a company work, a society work, a civilization work."--Vince Lombardi