A QUICK GUIDE TO DRIVING LICENCE CODES IN SOUTH AFRICA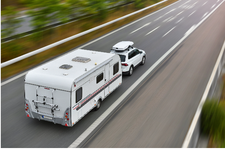 It's that time of the year, and we are all set to take a well-deserved break. And along with that, the authorities will be out in full force to do the regulatory stops and checks.
In South Africa, driving licences are issued with various codes that indicate the types of vehicle that may be driven with that licence. Drivers licence codes have changed from the old system to the new system a number of years ago, and along with the changes came changes to the regulations pertaining to each code. For example, code 8 licences have changed to EB and new licences are B which has more limitations for example the allowable towing weight to that of an EB licence.
It is important to check your licence code or any licenced driver you anticipate towing you trailers, caravans, boats etc. An EB licence which is the original code 8 licence alllows the driver to operate articulated vehicles with gross combination mass / GCM (that's the maximum weight including the vehicle, load and passengers) of up to 3500 kg, but with a trailer with GVM greater than 750 kg. If you have an EB license you're authorized to drive all vehicles listed under B.
If you have a code B licence you may operate an unladen weight of 3 500 kilograms or less; and minibuses, buses and goods vehicles with a gross vehicle mass (GVM) of 3 500 kg or less. A trailer with GVM of 750 kg or less may be attached.
Should you wish to tow trailers with a GVM greater that 750kg, it is important to ensure that you apply for and EB licence. That requires an additional testing with a trailer during the licence testing.
As a reminder, here is a quick guide to driving licence codes in South Africa and what is permitted.
To transport fare-paying passengers or tourists for a fee, you must have a professional driving permit (PrDP).
The classification, standardised throughout southern Africa, consists of the following groups of licences, based on the European Unified Driving Licence system:
A = MOTOR CYCLES
B = LIGHT MOTOR VEHICLES (UP TO 3 500 KG GVM)
C = HEAVY MOTOR VEHICLES D = COMBINATIONS, INCLUDING ARTICULATED VEHICLES. 
Note: Licence holders of Heavy motor vehicles automatically include permission to operate light motor vehicles. For example, a Code EC1 licence includes codes B, EB and C1. The system makes a further distinction between rigid vehicles and rigid vehicles drawing trailers and articulated vehicles. An articulated vehicle is a vehicle which has a permanent or semi-permanent pivot joint in its construction, allowing the vehicle to turn more sharply but requiring more skill to manoeuvre. A rigid vehicle pulling a trailer only is occasionally not considered to be an articulated vehicle.
CLICK HERE TO SEE THE QUICK REFERENCE SHEET TO SA DRIVERS LICENCE CODES